Custom modern kitchens with island: solutions to combine design with functionality.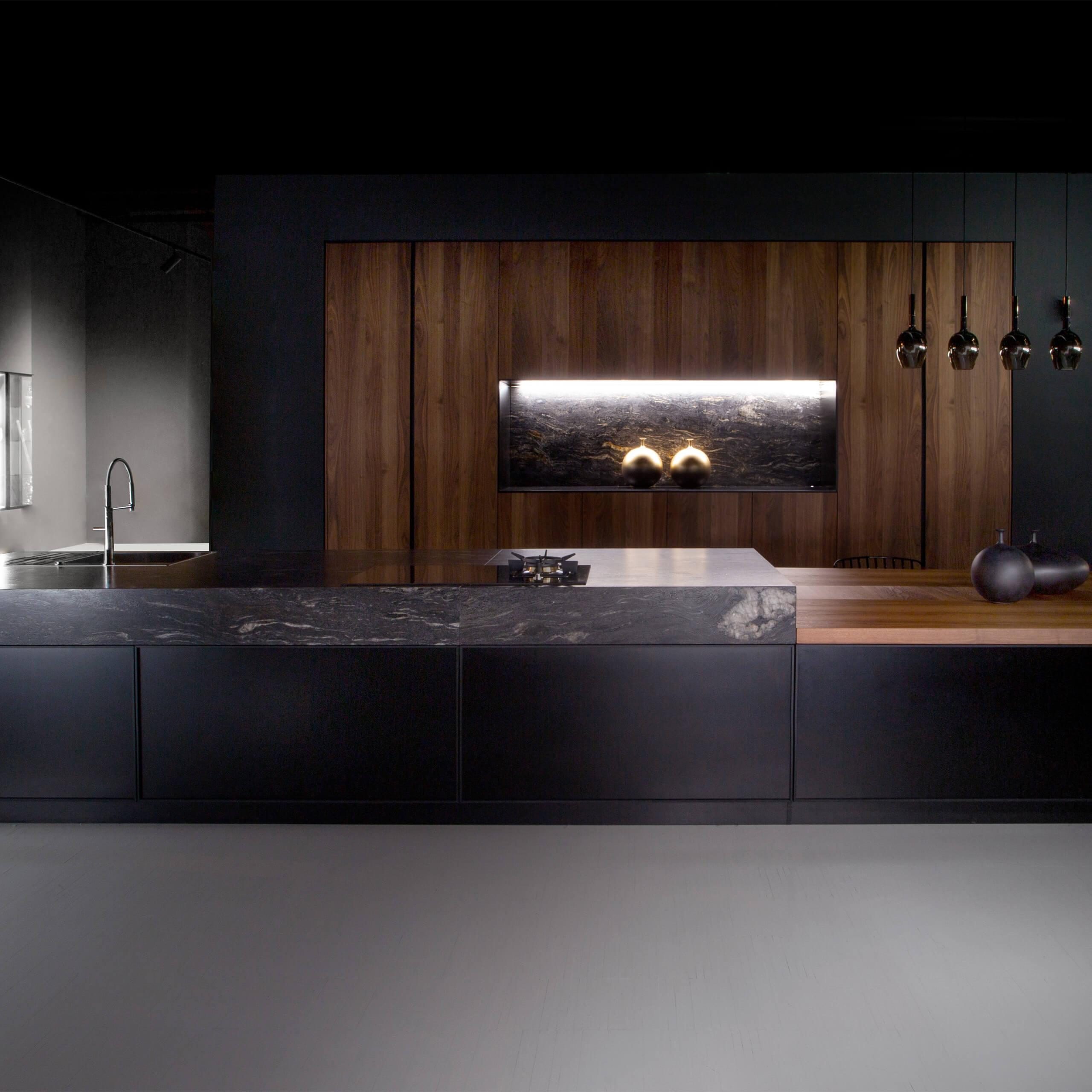 Imagine entering your kitchen and immediately feeling at ease, surrounded by a comfortable and harmonious space that reflects your personality and style. The kitchen is a vital environment, the true heart of the home.
What if your bespoke kitchen were a real work of art, a jewel of design and functionality, capable of expressing your personality almost like an extension of yourself?
Custom kitchens with island are a solution that combines aesthetics and functionality, to create a unique and welcoming space where you can spend unforgettable moments with family and friends.
Kitchens with island: a design, functional and made-to-measure solution
Modern kitchens with islands are an excellent solution for those looking for an open and bright space where they can cook, eat and socialize in harmony.
The island, the central element of the kitchen, acts as a work surface, dining table and convivial area, creating an effect of continuity between the kitchen and the living room.
They are therefore an excellent choice for those looking for a modern and elegant style, without sacrificing functionality and practicality.
The kitchen models with central island are particularly suitable for open spaces, but they also adapt well to smaller spaces, thanks to their flexibility and modularity.
A perfect solution for design lovers who want an elegant and classy kitchen.
Thanks to its clean and minimal lines, it is ideal for recreating an atmosphere of style and refinement in your bespoke kitchen. Furthermore, the central island also becomes a natural meeting point, where guests can be welcomed and socialized without having to leave the kitchen. On the other hand, the central island is not just a design choice. If you are a cooking enthusiast, you love spending hours in the kitchen, experimenting with new recipes and creating delicious dishes for you and your guests, the island kitchen is certainly also a functional solution. You will have the possibility to cook without impediments, without having to worry about constantly moving to get the ingredients or work with the utensils. Easy to manage, keep in order thus ensuring an always impeccable work environment.
How to design a bespoke kitchen with island: materials, finishes and styles
The choice of materials and finishes is essential for creating a modern and personalized kitchen that reflects your style and your personality.
A choice that becomes extremely stimulating given the vastness of the materials, such as wood, marble, granite, quartz and metal, all of the highest quality and resistance. The material must be resistant to heat, humidity, stains and scratches, easy to clean and beautiful to look at.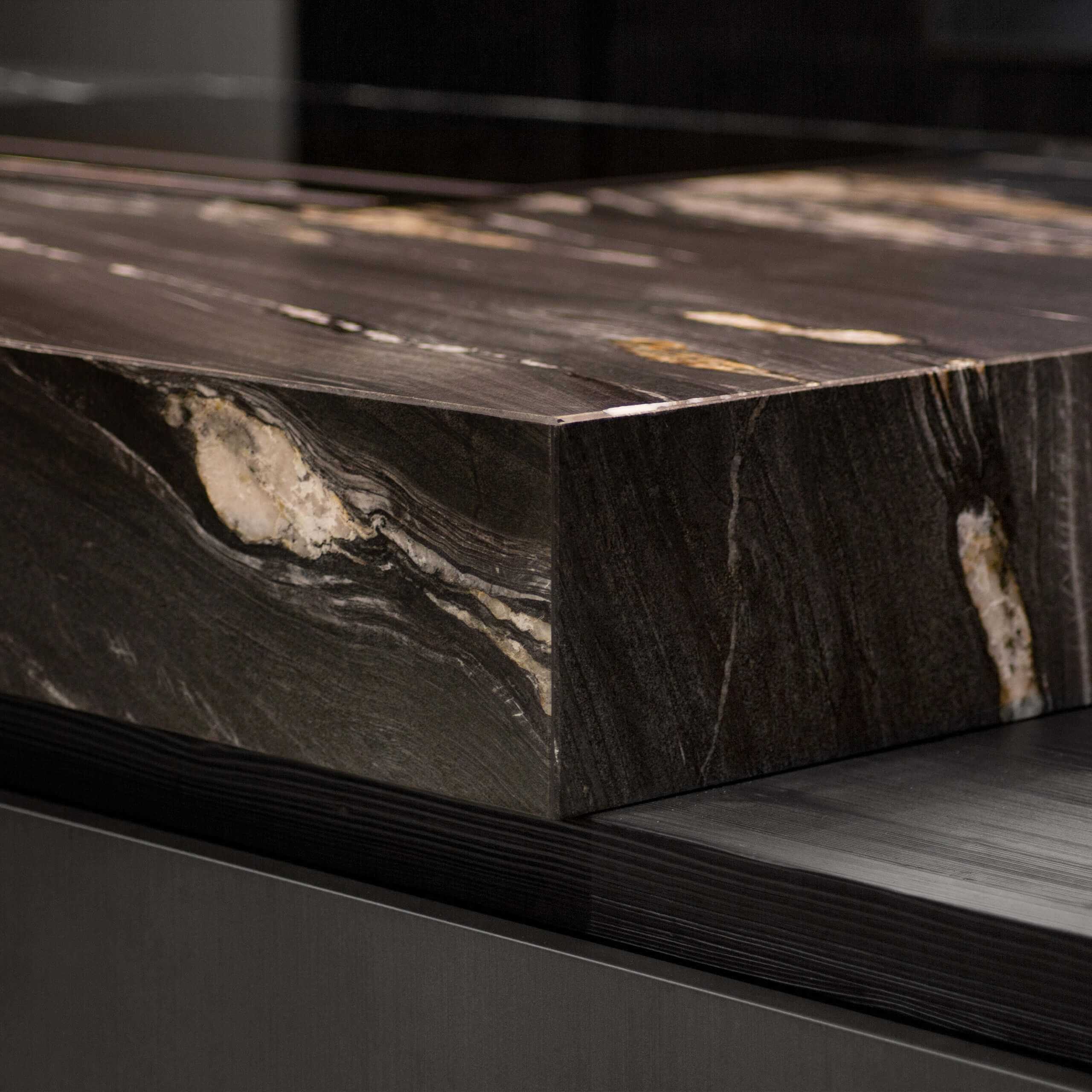 Quartz is an excellent choice if you are looking for a resistant and easy to clean material, while marble is perfect if you want a luxurious look, accepting some compromises for its care. If you are looking for an extremely resistant and long-lasting material, you could choose granite. Resistant to high temperatures and acids, as well as scratches and chips. Italian granite, in particular, is famous for its unique beauty, with deep veins and striking shades. Among the more particular materials we also recommend steel. A material with incredible qualities, so much so that it is often chosen by professional kitchens. Its smooth surface does not allow external agents to penetrate, eliminating any possibility of persistent stains. The steel design is of timeless beauty, and will certainly make your environment modern and elegant.
The finishes are just as important, as they enhance the beauty of the materials and give the kitchen personality. You can indulge yourself with infinite combinations of colors and finishes, from white to black, from natural wood to satin metal, up to concrete or stone effect paints. If you want to create an industrial look, you can opt for metal and raw wood finishes. If, on the other hand, you love the minimalist look, the black or white kitchen is perfect for you.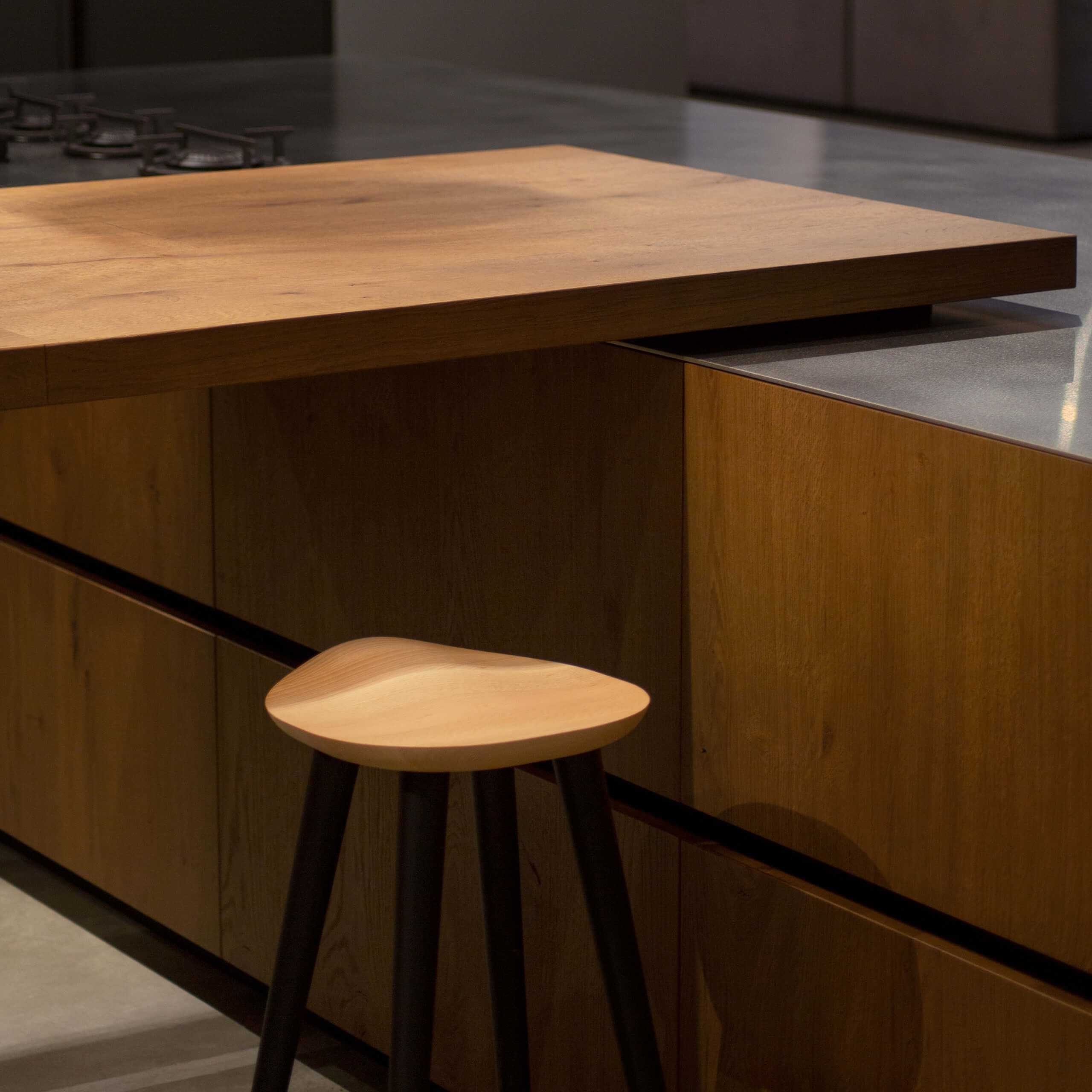 The charm of the versatility of kitchens with islands.
Kitchens with islands represent the evolution of living area furniture and have become a must-have in many homes.
The versatility of a kitchen island is ideal for creating a dining area or relaxation area. You can combine it with a wooden table to create a welcoming snack area or transform it into a bar area by inserting high stools and a special section for preparing cocktails.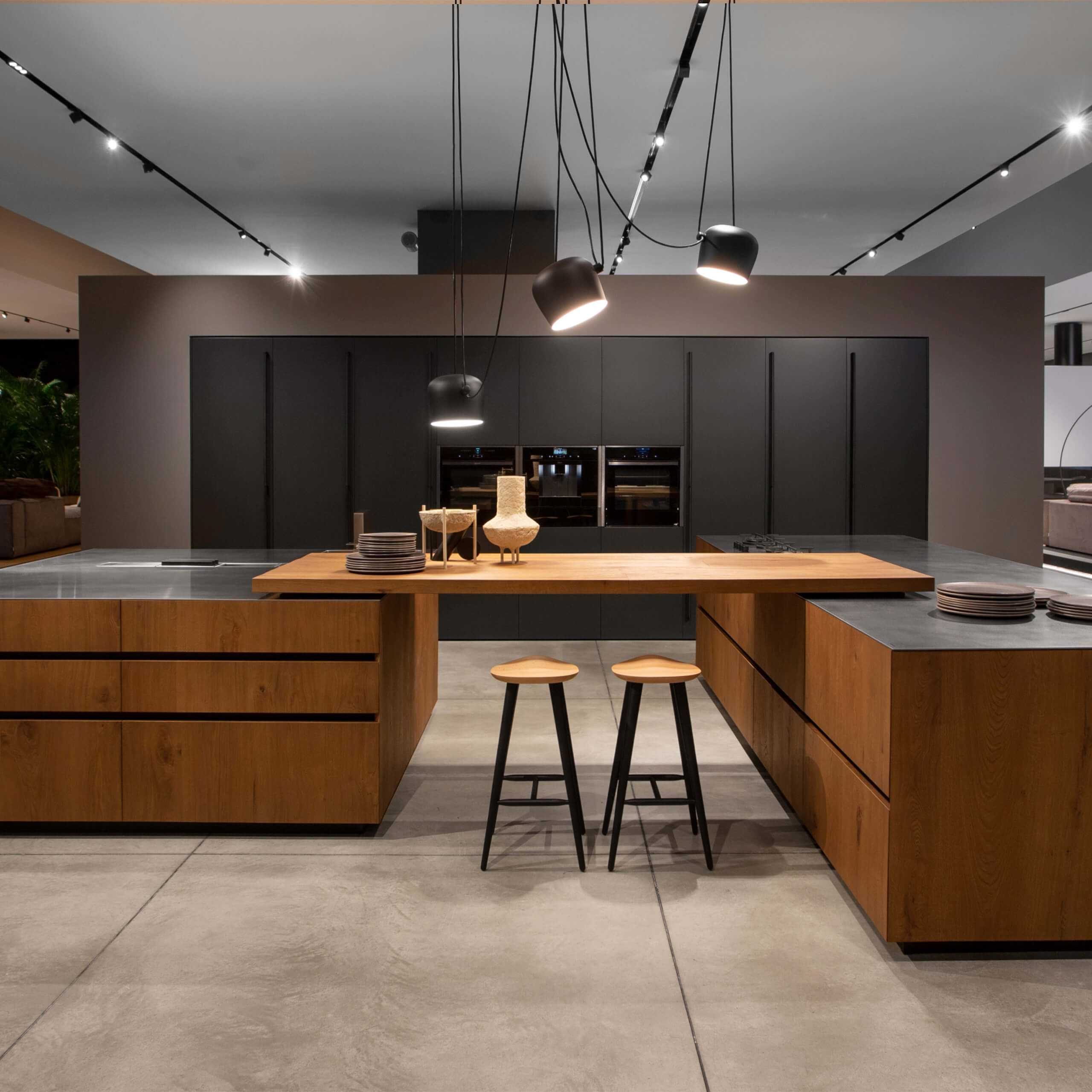 If, on the other hand, you have a large kitchen, one of the latest trends is that of the double island. The beauty of the double island lies in its symmetry, which allows you to have two completely separate areas for food preparation and cooking.
To conclude, choosing a kitchen with an island means giving life to your own unique and special space, capable of truly expressing your personality and responding to daily needs with functionality and style.
At PRIMOPIANO CUCINE, we work to create tailor-made solutions for each customer, interpreting their needs and passions, to create different kitchen models that are truly unique and representative of what our customers want.
We specialize in the design and construction of modern kitchens with islands, using the best materials and the most advanced technologies to guarantee excellent and long-lasting results.
If you are looking for your dream kitchen, we suggest you visit our showroom, where you can discover all our solutions up close and find the right inspiration for your home.
Book your visit now with one of our consultants, and find out how we can transform your kitchen space into a unique, functional and design environment.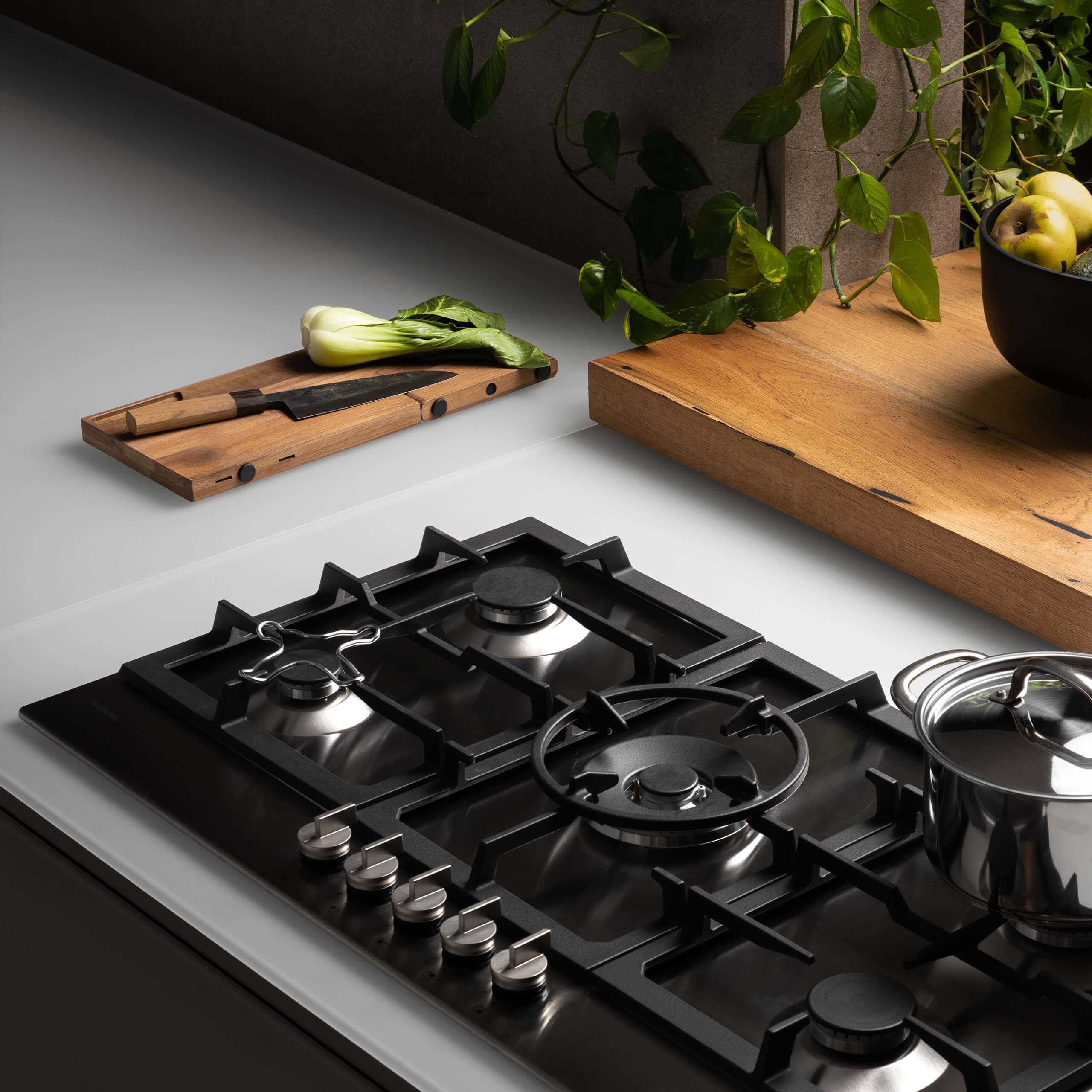 Induction or gas hob? How to choose the most suitable with Design and Functionality advice