Everything about kitchens with integrated appliances: seamless aesthetics, functionality and design.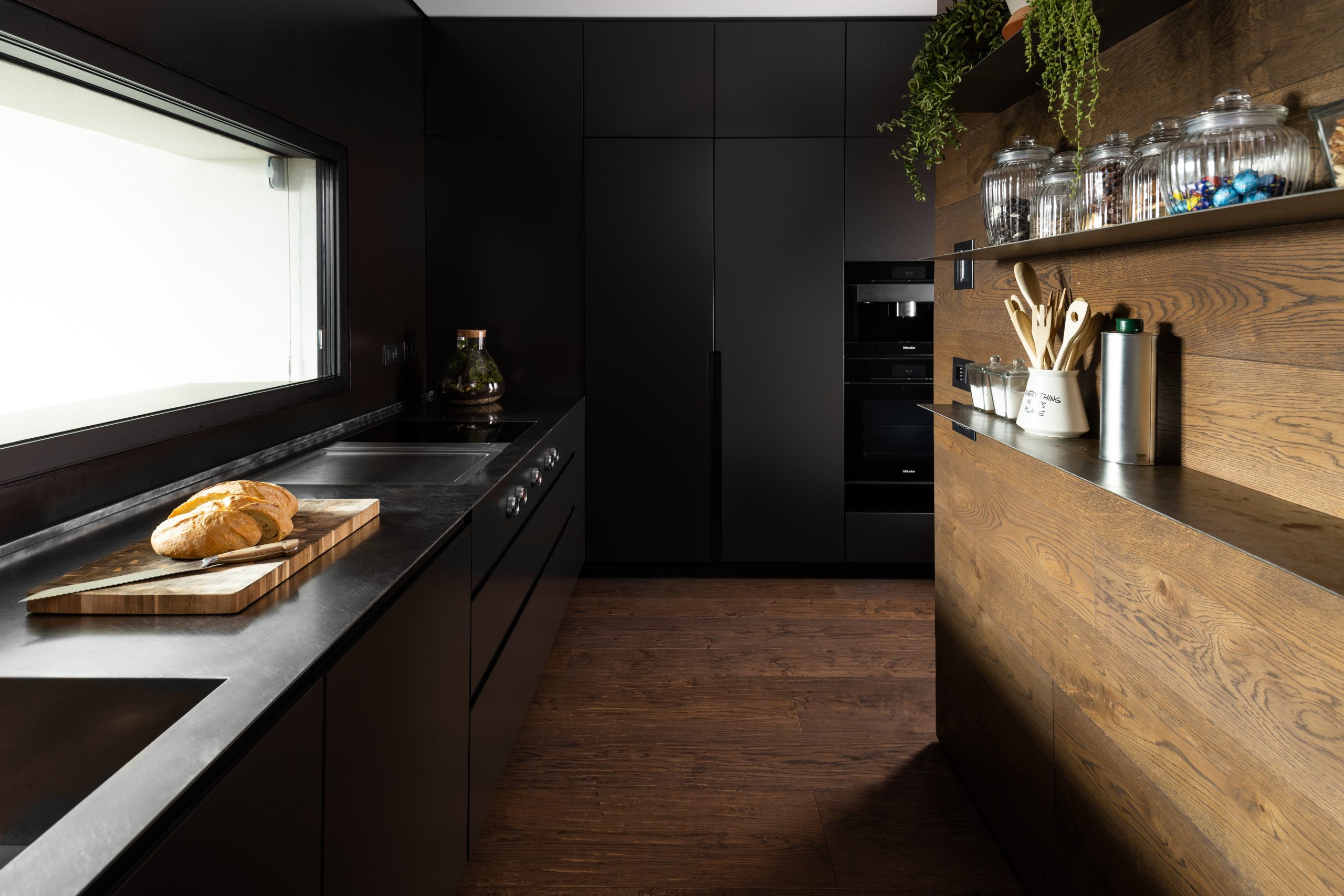 Kitchens with integrated appliances: seamless aesthetics

Kitchens with integrated appliances are a perfect combination of functionality and design. This is an increasingly appreciated and requested solution among lovers of trendy interior design because it allows you to create modern, tidy and seamless environments, all while eliminating the risk of compromising the elegance of the furnishings.
What are the advantages and characteristics of kitchens with integrated appliances? What are the tips to always keep in mind when evaluating the purchase of this type of solution? And above all, what makes these kitchens so special?
Kitchens with integrated appliances: a general overview

Kitchens with integrated appliances boast a seamless design, without those annoying appliances that break the aesthetic complement but which, instead, are incorporated into the furniture and become part of it.
It is a solution that allows you to hide everyday electrical devices such as refrigerators, ovens, dishwashers and microwaves behind specific panels that are capable of blending in completely harmoniously with the surrounding furniture and furnishings.
The result? An elegant, minimalist and seamless looking kitchen!
Furthermore, kitchens with integrated appliances offer unique comfort and those who are looking for a new kitchen for their apartment or home should know how fundamental comfort is.
Having all the appliances integrated means bringing a great leap in quality to your kitchen in terms of practicality and functionality. All of this, we repeat, without ever forgetting the aesthetic choice of forgetting the annoying interruptions of electrical devices.
The kitchen is one of the most frequented places during the day and evening in Italian homes. Friends, family and guests of all kinds, as well as obviously the people who live in the house, spend most of their time in the kitchen. Making this environment comfortable without sacrificing aesthetics is a choice that no person ever regrets in their life.
Tutti i vantaggi delle cucine con elettrodomestici integrati

In addition to representing a timeless design choice and a perfect solution for seamless aesthetics, kitchens with integrated appliances also have many functional advantages.
Among many, their ability to maximize ergonomics and functionality is certainly worth mentioning. In fact, with all the devices integrated and strategically positioned, the workflow useful for preparing even the largest meals certainly becomes much more fluid and organized, perhaps for a particular event, a family Christmas dinner or a tasty aperitif with friends .
With a solution such as that represented by the kitchen with integrated appliances, access to all the electronic components is facilitated and movement between the hobs and other areas of the kitchen is natural and less tiring. You will no longer have to rinse fruit or vegetables by slaloming between the oven and the refrigerator. All the physical effort typical of preparation and cooking activities will be significantly reduced. Just think, for example, of a traditional kitchen, where the refrigerator may be located far from the worktop or the dishwasher is positioned on the other side of the kitchen. With integrated appliances, everything is at hand, optimizing time and making work in the kitchen easier. Another very important advantage of kitchens with integrated appliances is the space which, freed from appliances, can be dedicated to creativity.
In fact, with integrated appliances, the cabinets and panels camouflage the electrical appliances, giving free rein to creativity in the furnishings.
Traditional kitchens can seem crowded and full of bulky items, while kitchens with integrated appliances have an atmosphere of cleanliness and order. However, this free space can be used to add decorative elements or to create additional storage areas, thus improving the organization of tools and accessories even further.
Another important benefit of integrating household appliances is the resulting acoustic comfort.
Many modern household appliances, such as dishwashers and refrigerators, are designed to operate silently. With integrated appliances, background noise in the kitchen is further reduced, ultimately creating a more pleasant and relaxing environment.
You will no longer have to put up with the constant noise of refrigerator motors or dishwashing, and you will be able to fully enjoy convivial and relaxing moments in the kitchen!
Ease of cleaning and maintenance is also among the most appreciated advantages of kitchens with integrated appliances. With no gaps between appliances and the furnishings surrounding the kitchen, dust and dirt won't accumulate in typically hard-to-reach nooks and crannies. Cleaning surfaces is quicker and easier, helping to keep the kitchen always hygienic.
Additionally, built-in appliances often have self-cleaning functions or digital and computerized programs that are specific to maintenance. This further simplifies the management of appliances, allowing you to spend less time on maintenance and more time on enjoyable activities.
Finally, there are still two important advantages worthy of note for kitchens with integrated appliances:
Technology is always at the service of comfort, because with technological progress, appliance manufacturers have introduced innovative features capable of further improving comfort in kitchens with integrated devices.
For example, some built-in ovens are equipped with temperature probes to detect the doneness of food and automatically adjust the temperature for optimal results. Integrated dishwashers, on the other hand, can be programmed and controlled remotely via an app on your smartphone, making loading and unloading dishes even more convenient.

Safety and protection come first, an aspect that must certainly be considered when talking about integrated appliances. With built-in devices, the risk of home accidents is reduced, since there are no protruding objects or sharp edges. This is especially relevant if you have small children or pets who may be attracted to traditional appliances.
Furthermore, integrated appliances are protected from any impacts or accidental damage, as they are recessed and protected by the furniture panels. This helps maintain the seamless aesthetic, preserving the kitchen's sleek, clean appearance over time.
In short, having all the appliances integrated represents a smart and convenient choice to improve comfort and efficiency in your kitchen. In other words, the winning choice of kitchens with integrated appliances is having great success in Italian families due to its aesthetic, functional and practical merit.
Ergonomics, freed space, acoustic comfort and ease of cleaning are just some of the advantages that this solution offers. Smart technology adds a touch of modernity, making the management of household appliances even more intuitive and practical.
Not to mention, the safety and aesthetic protection of integrated appliances make them an ideal choice for families with children or pets. Furthermore, overall, having all the appliances integrated into the kitchen not only enhances the cooking and food preparation experience but also gives the kitchen a timeless elegance.
Whether it is a modern, traditional or transitional kitchen, the integrated appliance solution adapts with versatility to any furnishing style, giving a touch of class and unparalleled functionality.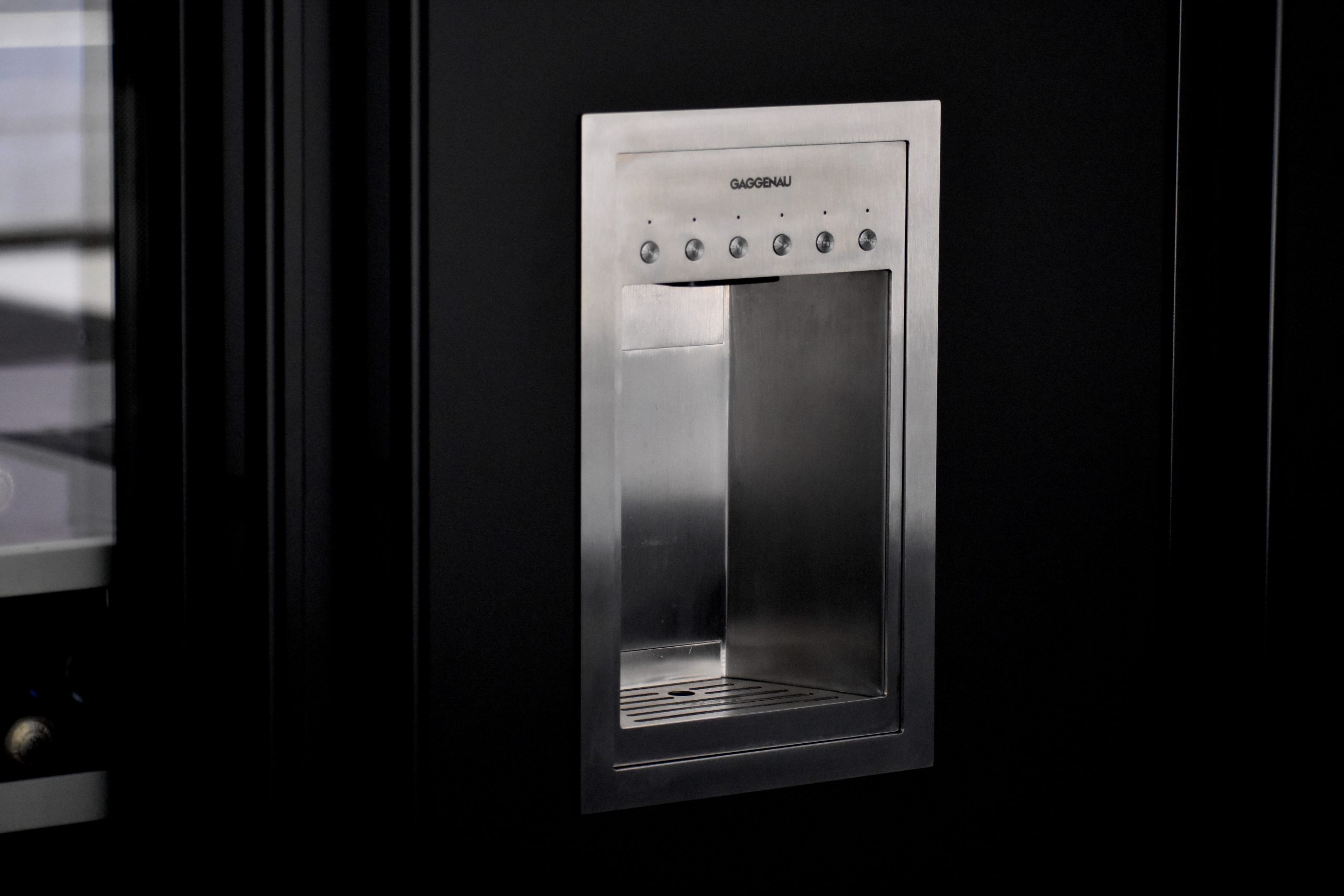 Advice for choosing individual appliances

If you are opting for a kitchen with integrated appliances, it is essential that you know how to choose the right devices to ensure maximum functionality and aesthetics. We have therefore selected for you some important considerations for selecting individual appliances.
As regards the choice of refrigerator, the characteristics to consider for a winning choice are:
Dimensions: measure the available space and choose a refrigerator that fits perfectly into the intended recess
Type: built-in refrigerators blend in better with furnishings than free-standing ones
Capacity: Choose a capacity suited to your family's needs
Design: absolutely choose a refrigerator that you also like aesthetically and that goes with the rest of your kitchen. Otherwise you run the risk of quickly getting bored and fed up with your new refrigerator
As far as the dishwasher is concerned, the characteristics to consider for a winning choice are:
Noise level: Opt for low-noise models for a quieter kitchen
Programs and functions: Make sure your dishwasher offers the washing programs and functions you need
Energy efficiency: Choose a dishwasher with a high energy efficiency rating to reduce consumption
As for the oven, the features you need to keep in mind during your selection are:
Type of oven: There are built-in ovens and compact ovens. So choose based on your culinary habits and your cooking needs and, if you don't have them yet because it's the first time you're getting a kitchen on your own, choose based on your lifestyle
Advanced features: Some integrated ovens offer advanced features such as steam cooking or smart connectivity
Control panel design: Make sure the panel design complements the other elements of the kitchen
Finally, as regards the cooking plate, you must always consider three fundamental aspects for a kitchen with integrated appliances:
Type of plate: choose between gas, electric or induction plate, according to your cooking preferences
Number of burners: evaluate how many cooking zones you need to cook comfortably and remember that many burners does not always mean being able to cook many dishes at the same time. How far apart are the fires? Is there space to put large pans and pots on the strongest burners without them touching each other, making management difficult?
Safety: induction plates are safer as they only heat the pans, keeping the surface cold to the touch, make sure this function is correctly inserted and look at the reviews of the model you are considering, some plates tend to get damaged more easily than others!
The secrets of maintaining kitchens with integrated appliances

If you are choosing or have already chosen a kitchen with integrated appliances, knowing the maintenance secrets will certainly be useful to you. In fact, to preserve its beauty and functionality, it is important to be able to dedicate care and attention to maintenance.
So here are some useful tips for you:
Regular cleaning
For regular cleaning it may be recommended to use delicate detergents to clean the integrated surfaces, avoiding abrasive products that could damage the materials
Periodic thorough inspections
Don't be afraid to periodically check your appliances and appliances to make sure everything is in order and working properly
Professional assistance
There is no doubt that all maintenance cannot be done without the correct professional training. In case of faults or malfunctions, always contact a specialized technician for repairs, avoiding do-it-yourself interventions that could worsen the situation
By applying these three simple tips, your kitchen with integrated appliances will certainly represent a winning choice and a long-lasting investment over time. The quality of the materials and intelligent design guarantee long life and reliable operation of the appliances. The choice of appliances with high energy performance, in addition to contributing to energy saving, reduces the environmental impact, making the kitchen more sustainable.
Kitchens with integrated appliances: the last important considerations
Among the last important considerations of kitchens with integrated appliances, there is certainly the great availability of customization and design. Kitchens with integrated appliances, in fact, offer infinite customization possibilities. From surface materials to colors and finishes, you can create a bespoke kitchen that reflects your style and meets your functionality needs. Furthermore, the integrated panels also allow you to hide other appliances such as the hood or the microwave oven, ensuring a uniform and seamless aesthetic.
The emerging trend in kitchens with integrated appliances of integrating smart technology is also a very important factor to consider. In fact, many modern appliances today offer functions that can be controlled via apps or voice assistants, allowing you to manage the kitchen in a more efficient and practical way. For example, you can turn on the oven or start the dishwasher remotely, making everyday tasks easier.
Finally, kitchens with integrated appliances adapt to a wide range of furnishing styles, from the modern minimalist kitchen to the classic and rustic one. The panels can be made of wood, glass, stainless steel or other materials, ensuring the perfect combination with the surrounding furniture and the surrounding environment.
Advice for purchasing a kitchen with integrated appliances

Before definitively choosing to purchase a kitchen with integrated appliances, it is important to keep some fundamental considerations in mind:
Budget, which must be clearly established to select only the most suitable options without unpleasant surprises
Measurements and spaces, which must be taken carefully to plan the installation of household appliances
Materials and finishes, because only in this way will you be able to opt for finishes that integrate harmoniously with the existing furnishings
Brands and reliability, so as to above all consider the brands that you consider most reliable also based on the reviews available online, thus guaranteeing greater safety and durability over time
Finally, remember to pay attention to support and warranty. Check the availability of technical assistance from the manufacturer of the kitchen and appliances, without forgetting to take a look at the guarantees offered on the products!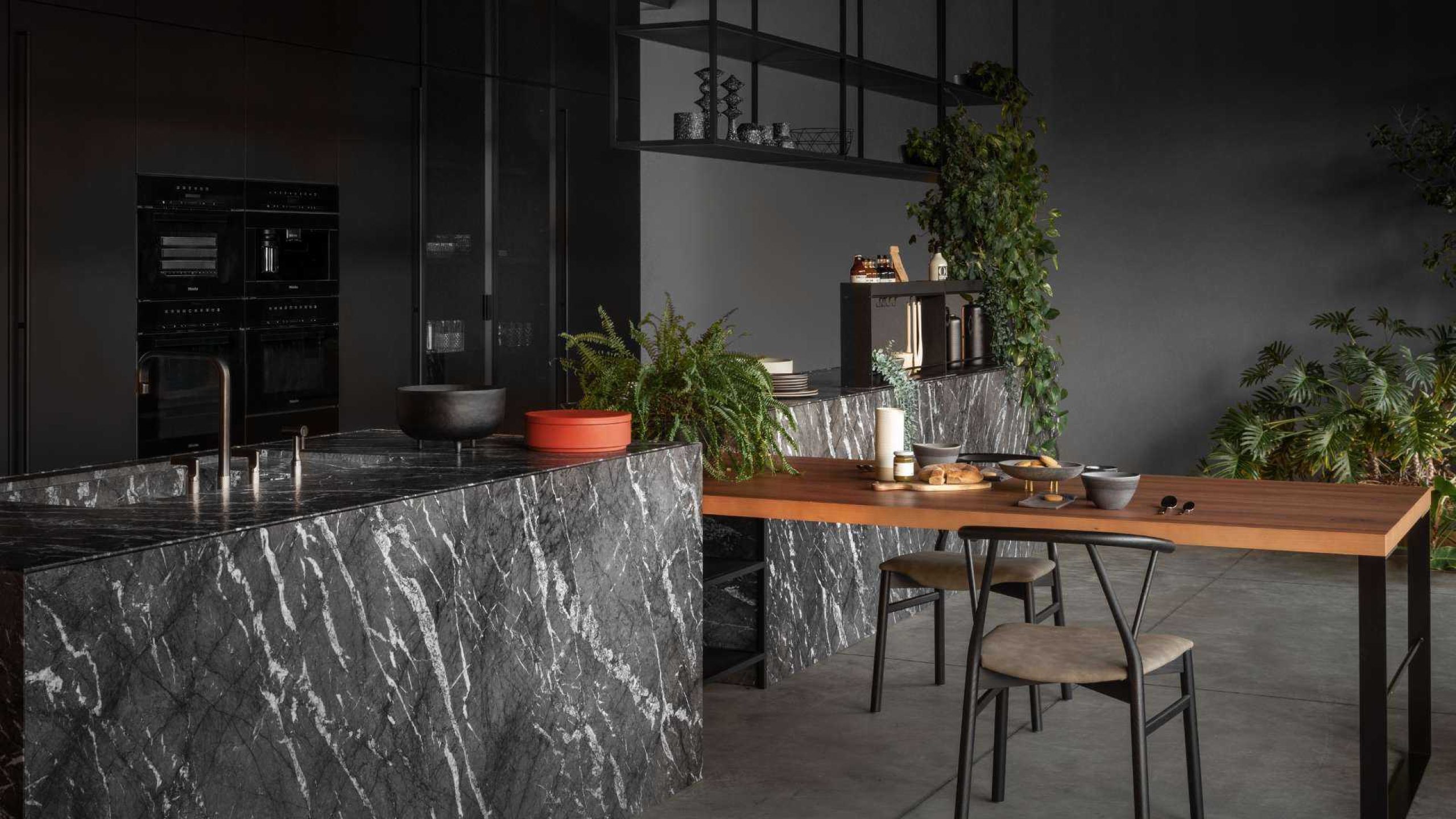 Arte Laguna Prize 2023